Cerec same day Crowns and Veneers
Tooth colored Fillings
Root Canal Therapy (Endodontics)
Oral Surgery
Digital X-Rays
Routine Dental Cleanings
Non-Surgical Periodontal Treatment
Nitrous Oxide
Dentures and Partial Dentures
Clear Correct Orthodontic Aligners (no Braces!)
Custom-fit Mouthguards & Nightguards
Same Day and Take Home Teeth Whitening
Why We Choose CEREC™ for Tooth Restoration?
Protects and preserves your own tooth's structural integrity
Ceramics are bio-compatible
Only one appointment
Perfect looks
Perfect comfort
Perfect quality
Long lasting and durable
Unquestionably the most cost effective restoration we have available today

Ceramic Reconstruction – Step 1
Begin the restoration process by removing the defective filling and any decay present. To prepare the tooth for imaging, apply a reflective powder layer.

Ceramic Reconstruction – Step 2
Capture an optical 3D image of your tooth with a small in-mouth camera. Utilizing this image data, create the restoration design on the screen. Then, employ diamond-coated instruments to meticulously mill a ceramic block, faithfully reproducing the design. This entire process occurs in a single appointment thanks to Computer Aided Design/Computer Aided Manufacture (CAD/CAM) technology.

Ceramic Reconstruction – Step 3
Following precise milling, the new restoration fits seamlessly into place. A unique light source cures the bonding material, seamlessly joining the porcelain restoration to your natural tooth. Post-curing, a polishing or glazing process ensures a smooth, natural feel, while the color and appearance of the special ceramic material harmonize seamlessly with your tooth. This perfect bond between porcelain and tooth guarantees exceptional longevity for your dental work, offering maximum strength and an aesthetically pleasing look for years to come. Choose CEREC™ for unparalleled tooth restoration!
Fillings
After decay and old filling material is removed…Fillings
The individually manufactured ceramic will be fitted exactly.
Depending on severity, the whole procedure will last between one and two hours.
Crowns
For more heavily compromised teeth, a traditional treatment has been a crown restoration, which can take several separate appointments. Using the CEREC method, crown restoration is completed in a single appointment. No impressions, no temporary crowns – no need for a second injections.
A treatment time of one to two hours is normal.
Veneers
Malpositioned and discoloured teeth can be restored with porcelain veneers.
Your tooth is adjusted and a thin layer of porcelain is bonded securely to your tooth.
Perfect looks, perfect fit makes a wonderful, natural smile – all in a single appointment.

What is ClearCorrect?
ClearCorrect is the clear and simple alternative to braces. No wires. No brackets. No reason not to smile. Just a series of clear, custom, removable aligners that gradually straighten your teeth as you wear then, each aligner moving your teeth just a little bit at a time.
How does it work?
The process starts with your dentist who takes your impressions, x-rays, and photos, and sends them in with a prescription form. ClearCorrect manufactures your aligners per the precise instructions provided and then sends them back to your dentist.
Once your dentist receives your new ClearCorrect aligners, the process is simple:

Let's say these lines are your teeth. You wear your first aligner and it moves them a little bit. Then you wear your next aligner and it moves them a little bit more. You continue wearing your aligners under the supervision of your dentist and you eventually get straight teeth.
Is it right for you?
Your lifestyle is important to you and so is your smile. So why should one cost you the other?
With ClearCorrect, it doesn't have to.
ClearCorrect is practically invisible–most people won't even notice you're in treatment. It's comfortable–no cuts or scrapes like with braces. It's removable–eat what you want, then brush and floss. It's flexible–schedule appointments to fit your life. It's affordable–comparable to braces, even less than other treatment options.
What can it do?
Whether it's minor crowding and spacing or a more severe case of malocclusion and misalignment, ClearCorrect can help you straighten your teeth and achieve your best smile, one aligner at a time. See for yourself what it can do.
Compare ClearCorrect
ClearCorrect has the advantages of braces without the limitations of other aligner systems. It's clearer and easier to keep clean, with better control for your dentist and better results for you.

The PROMAX is an advanced imaging machine for Dental X-rays. It is the most convenient, pain-free option for our patients.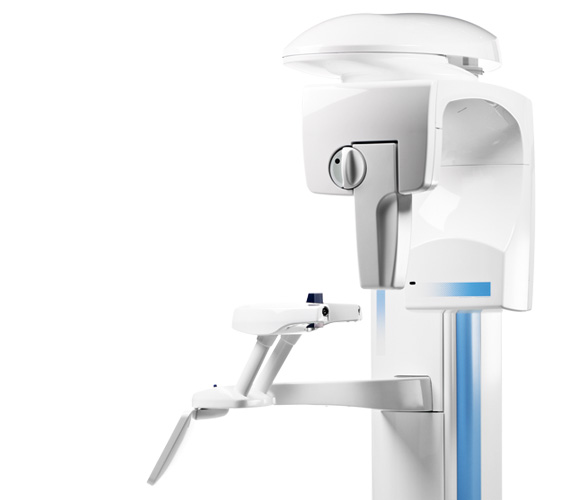 Say goodbye to those annoying, painful in-mouth X-ray procedures! Our practice uses the most up-to-date technology to ensure our patients are provided the greatest care.
A complete maxillofacial imaging system.
Easy patient positioning
Autofocus – for perfect panoramics
Robotic arm technology
---
See how it works: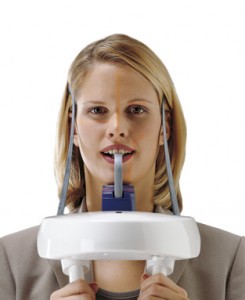 For more information on PROMAX, click here.
Time is a luxury for both the patient & the doctor. Once one experiences luxury in life, it's hard to go back to the ordinary. The unattainable luxury of measuring time in days in orthodontics is now becoming a reality. FASTBRACES® Technologies, a true American original now in over 50 countries, is celebrating its quarter-of-a-century anniversary of providing products that help dentists and orthodontists straighten teeth.
Teeth are crooked because they didn't erupt properly and came in tilted, sideways, overlapping or spaced apart and, as a result, they are not upright and straight. FASTBRACES® Technologies high performance bracket systems upright the roots of the teeth from the beginning of treatment with just one square wire by torquing and tipping them from the very first appointment.
Treatment time for non-surgical comprehensive orthodontic therapy should take more than 120 days with the FASTBRACES® CLASSIC™ SERIES and could take less than 120 days with the FASTBRACES® TURBO™ SERIES, depending on the patient cooperation and clinical experience of the treating doctor.